The Renaissance Hotel seemed to crop out of nowhere. You know one of those buildings you see when you're driving and think – 'when did that get there?' Yeah. That's how it felt the first time I saw Renaissance Hotel driving through the leafy and pleasant part of Ikeja – Lagos' busiest and most vibrant hub. But this isn't what made me visit. A big building isn't enough to make you want to go inside and check it out. Between the general chaos of bumper to bumper traffic and millions of people going about their daily hustle – in Lagos, you only go where you have business, if you want to have a productive day. Facts.
But whether you live on the mainland or the island, the Ren (as it's fondly called by regulars) becomes super convenient if you look at it from the staycation perspective. For those of you that don't know, a staycation simply means a vacay that doesn't require travelling. Also see baecation – traveling with le boo.
The truth is, everyone needs a timeout from Lagos from time to time. It doesn't matter who you are or how much you earn, you just need a breather. Whether its your village or a beach – it does the soul good to get away. Now, the village is fun and all but if you want to get the feeling of 'the abroad' i.e. a nice cocktail, swim, massage, good food (you get my drift) – The Ren should be on your list of places in Lagos to stay.
Here are 6 reasons why you should make the Renaissance Hotel, your next staycation destination
It's a gorgeous hotel
The first rule of the perfect staycation is the vibe and the Renaissance Hotel has that on lock. From the moment you walk into the lobby, you are greeted with high ceilings, lots of light and an instant fancy hotel vibe that makes you feel like you are far away from home. The gorgeous art that adorn the hallways and rooms make you feel like you are in an impeccably designed mansion of sorts.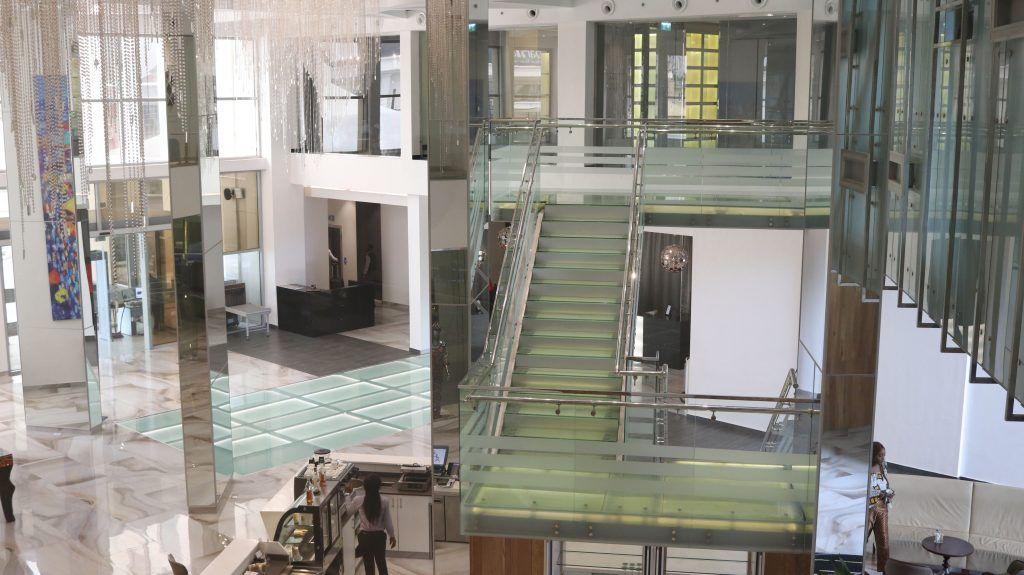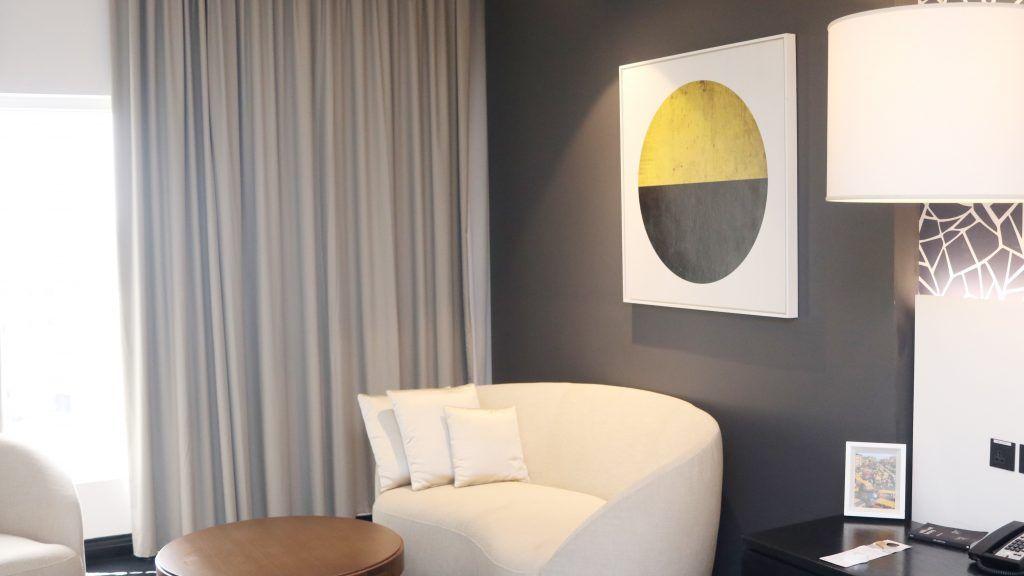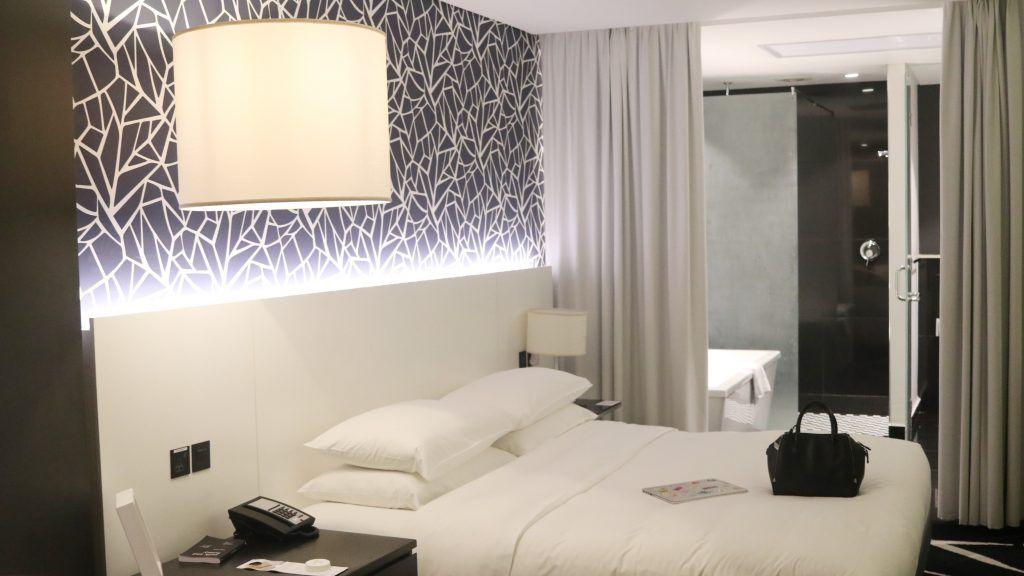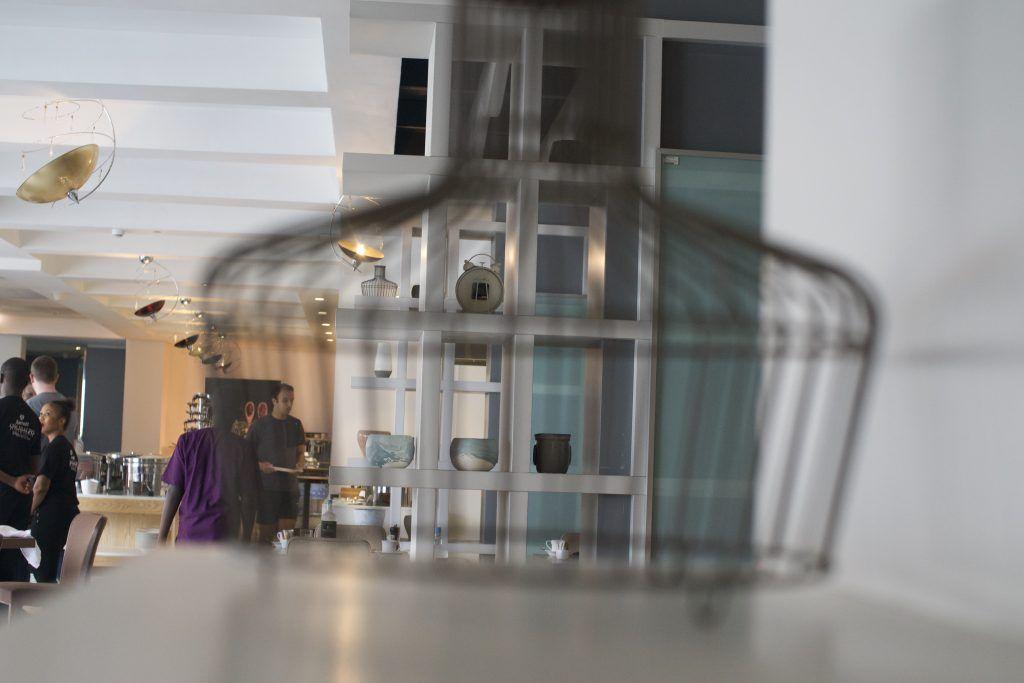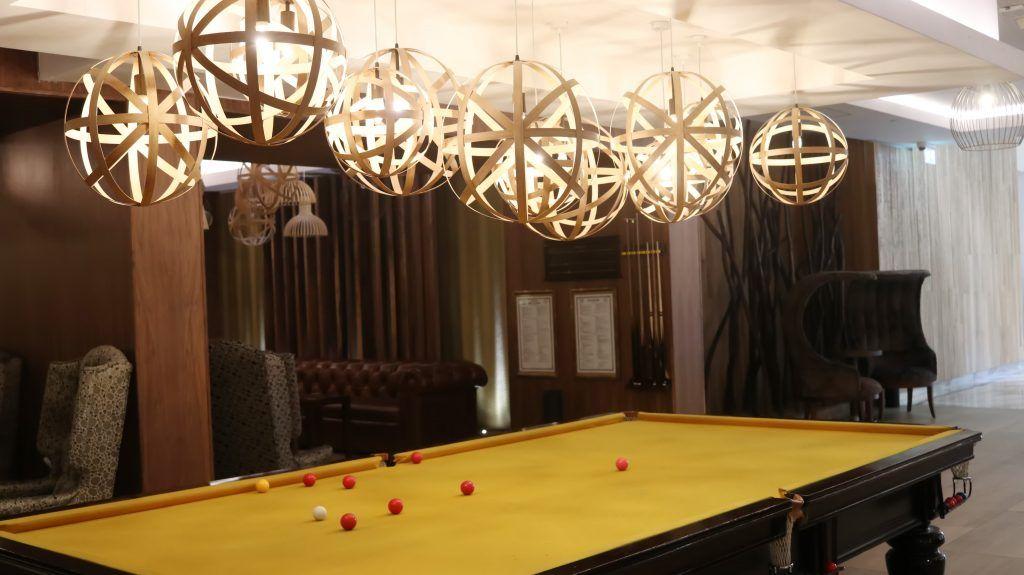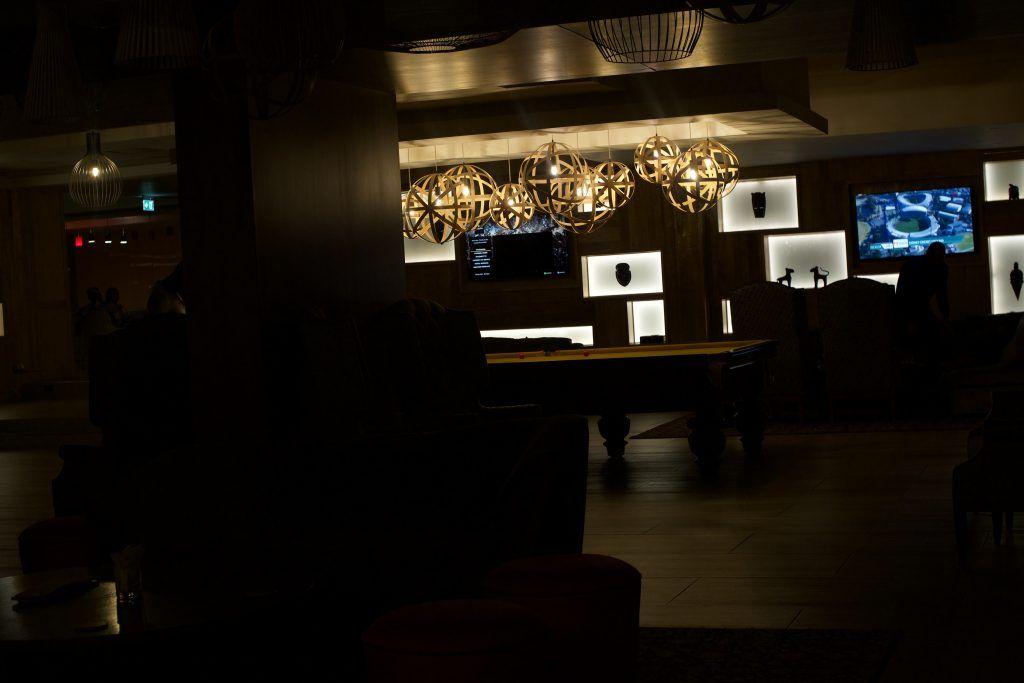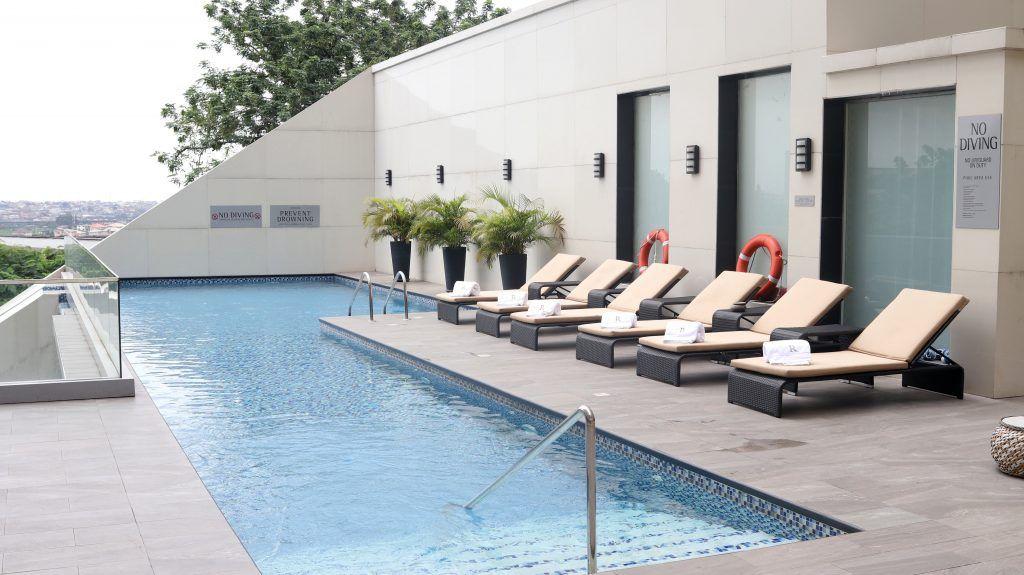 2. Do it for the culture
Although Ren Ikeja is a Marriott Hotel, it is owned by a Nigerian. You can see the pride of his heritage in subtle but significant parts of the hotel. From the bold cluster of yellow busses sitting elegantly in the lobby, to the Wole Soyinka poem that preludes the drinks menu at the bar, to the snippets of Lagos photographed and printed on coasters –  it feels special to see the cultural infusions to a Western brand. There's always something artsy happening from live bands, to art exhibitions – so it's definitely worth a visit, even if it's just for the vibe.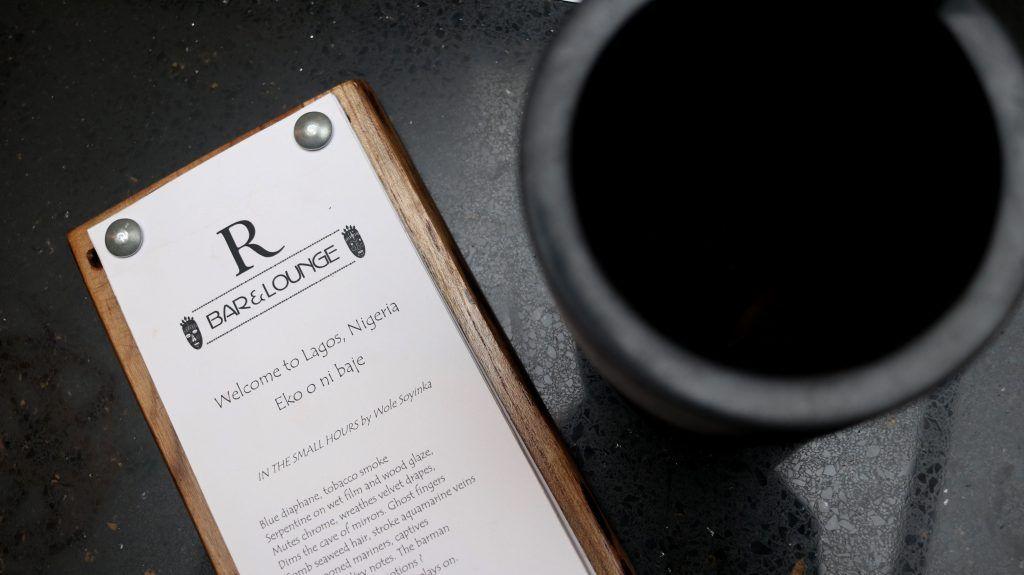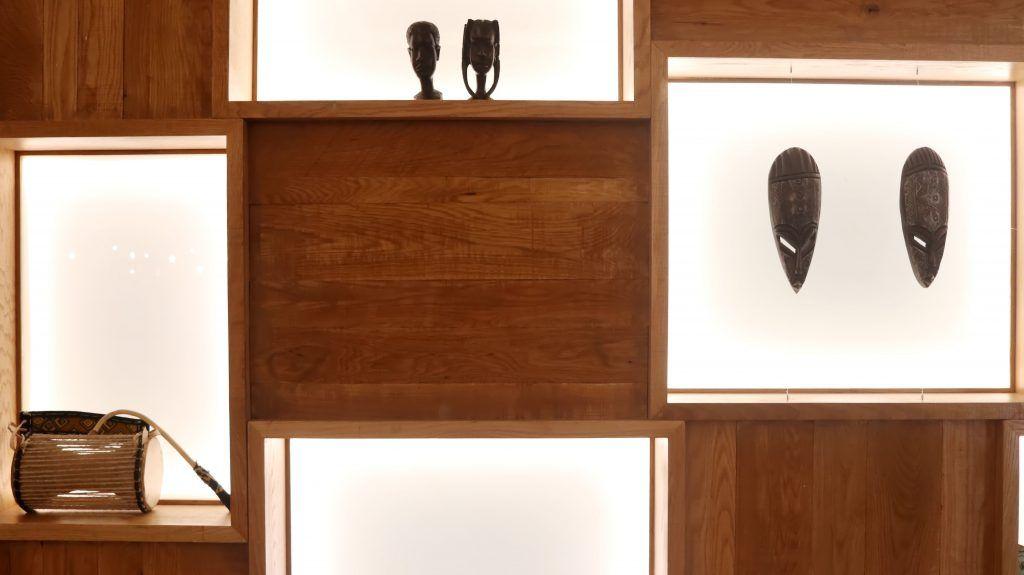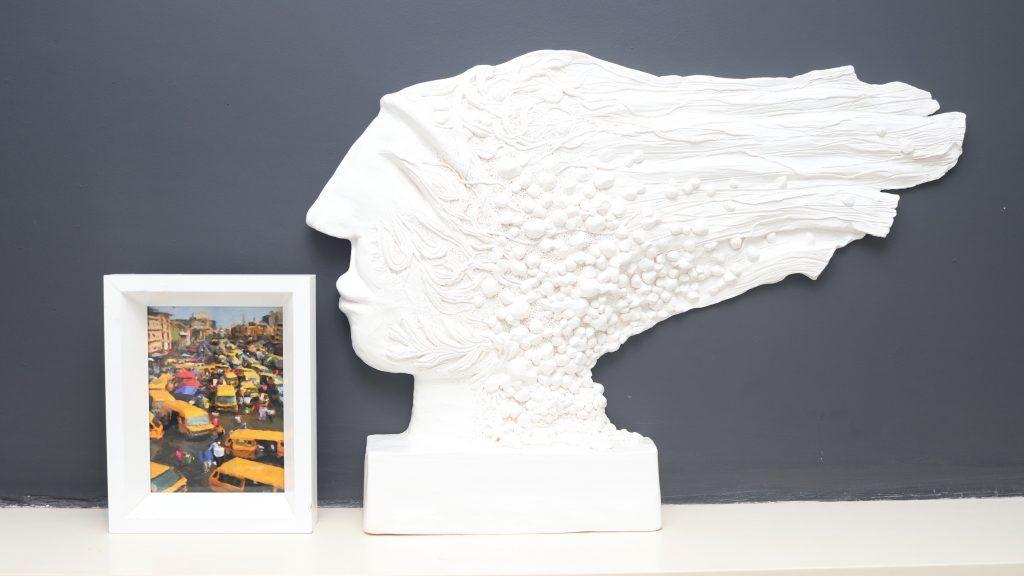 3. The food, oh, the glorious food
What's a good hotel without brunch? The great thing about the Ren Ikeja kitchen is the fact that all their chefs are serious foodies. They constantly push the boundaries about what they can serve – perfectly infusing Nigerian into Western and putting a unique signature on each dish. Like the lemon and parsley infused pounded yam served with seafood okra or the pepper soup served with mushrooms and plantain chips for that added crunch – it's really a foodie heaven.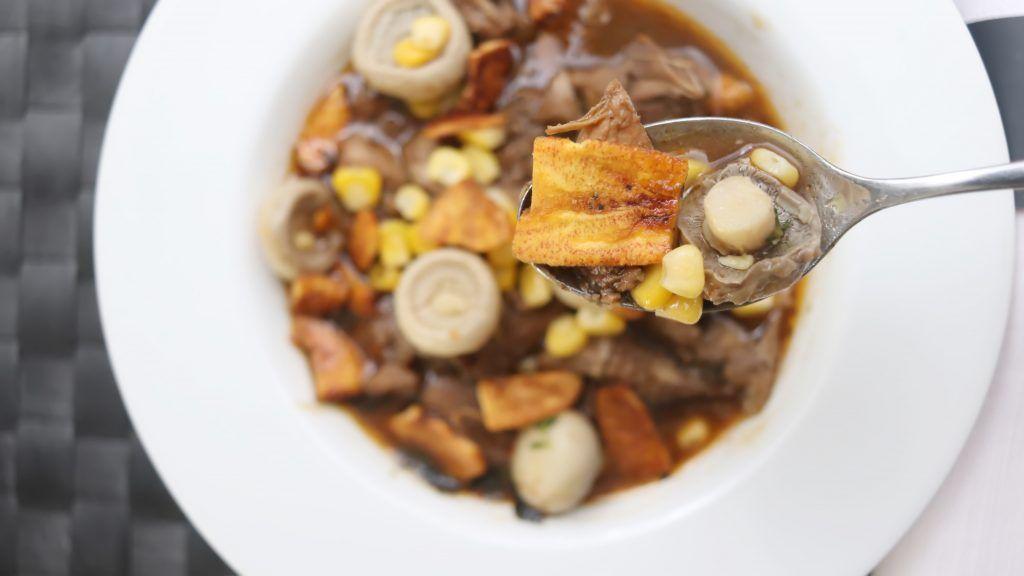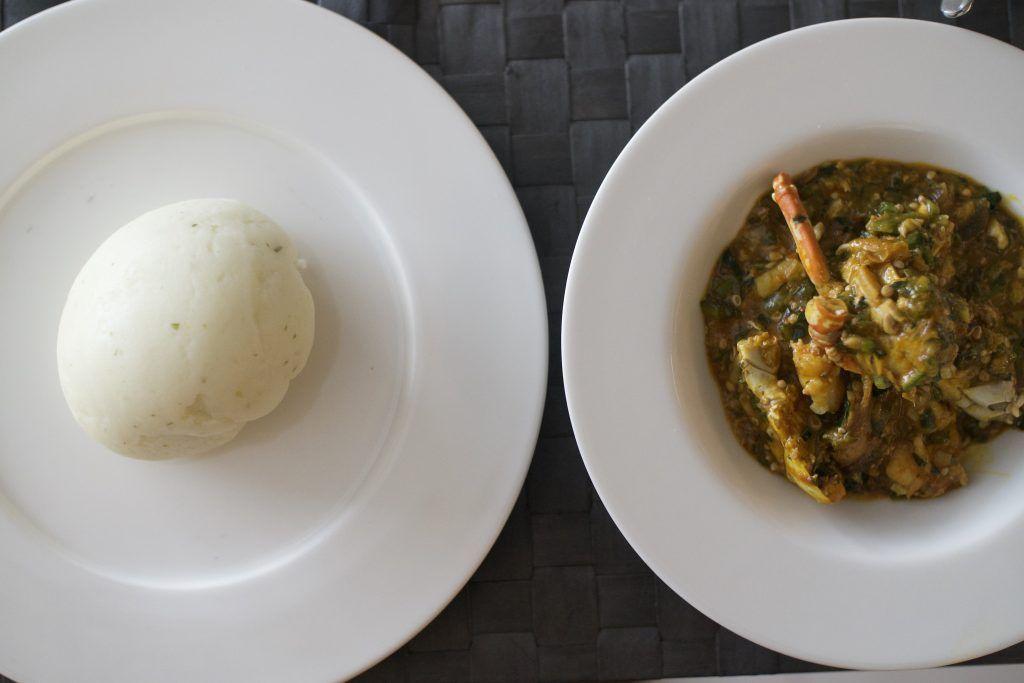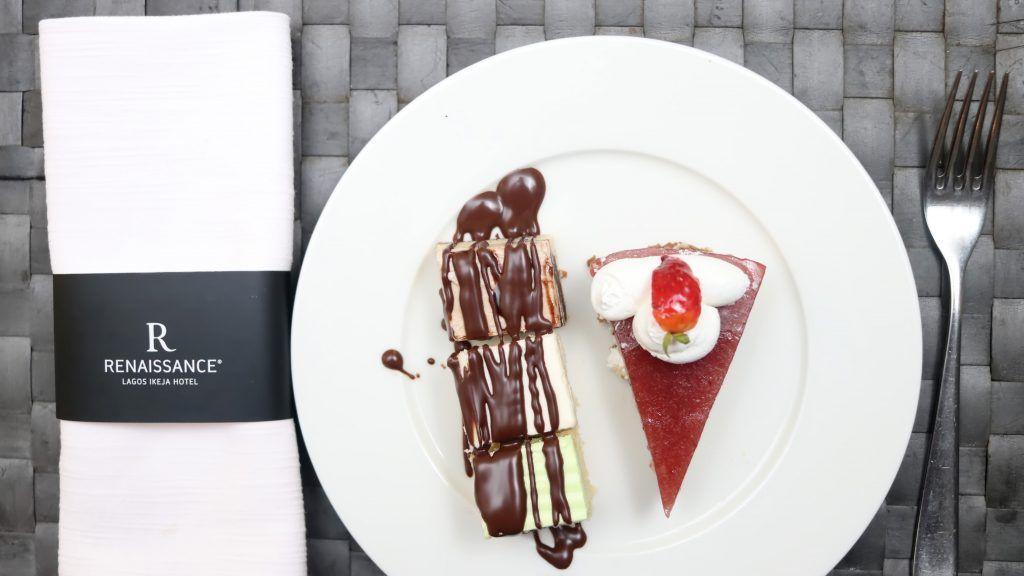 4. They know how to make a mean cocktail
I know what you're thinking. Drinks could have gone under food and didn't need to be a whole reason on it's own. Right? Wrong. Ask anyone who works at this hotel and they will proudly let you know that their drinks are more important to them than food. It's a global ethos they hold close and they want to be known nationwide as having the best drinks in Nigeria. The mixologist at the bar did not disappoint as every drink lived up to the very high expectations.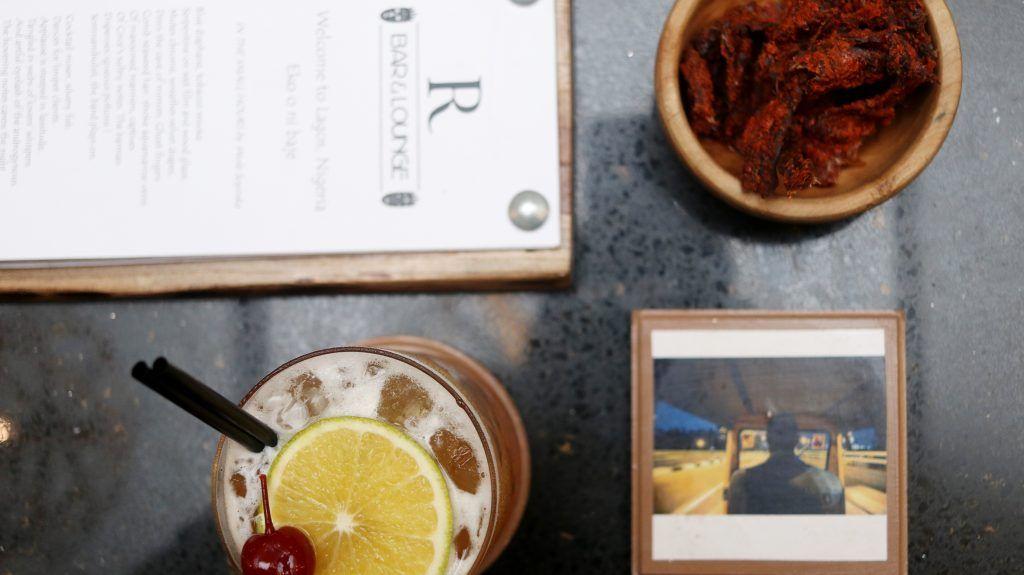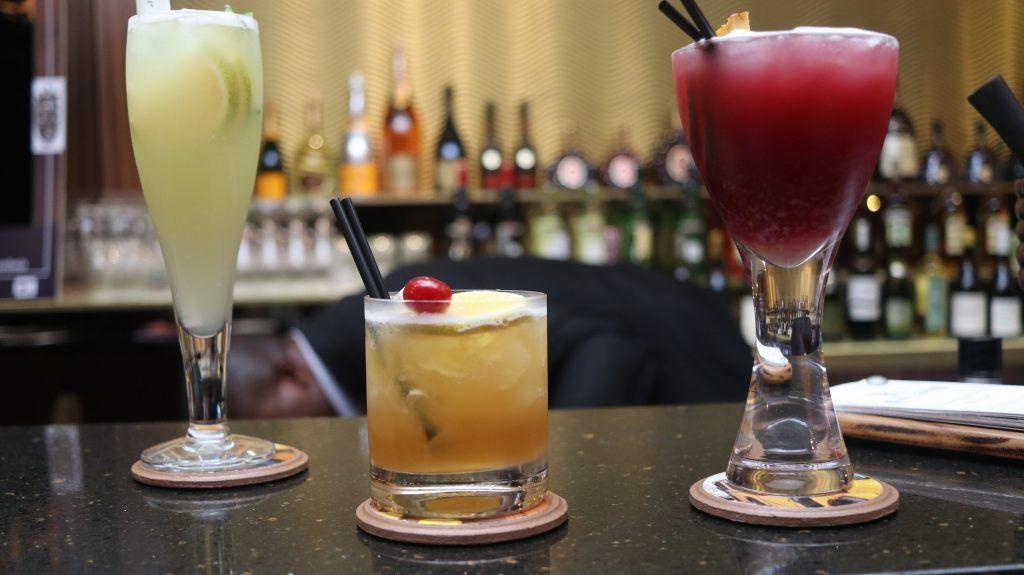 5. The friendly staff
It's no secret that Nigerians are not the friendliest of people. Life is stressful and people's manners get lost somewhere between the lack of electricity and traffic. However, one of the things that stands out the most is how warm and helpful the staff at this hotel are. Everyone from the waiters, to the concierge, to the chefs are always smiling and ready to help at a moments notice. They also seem really happy to be working there which says a lot about the establishment.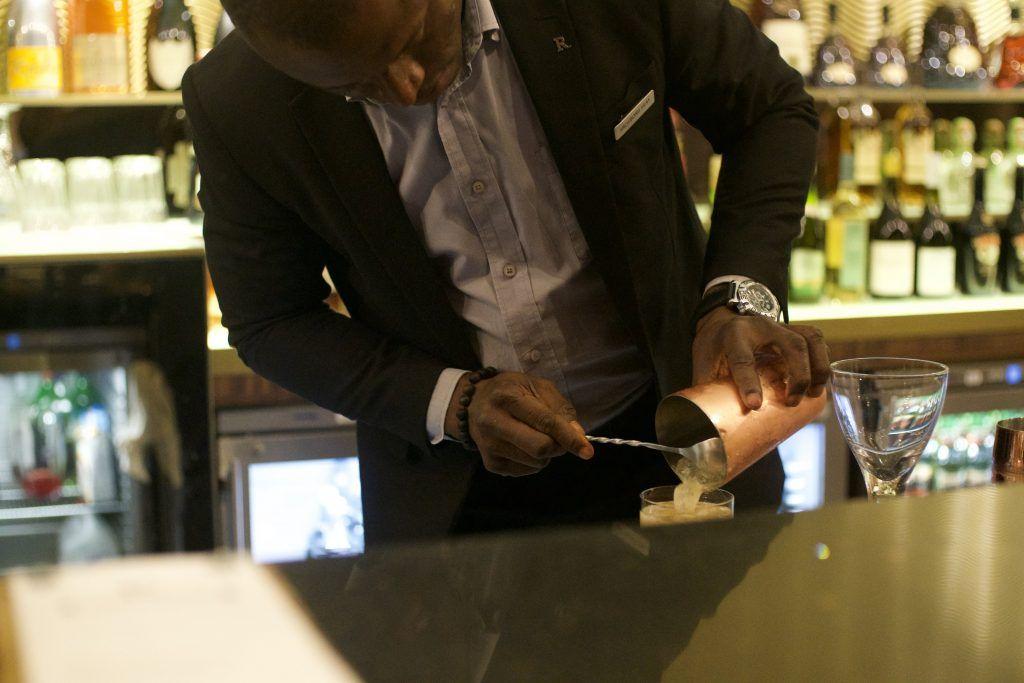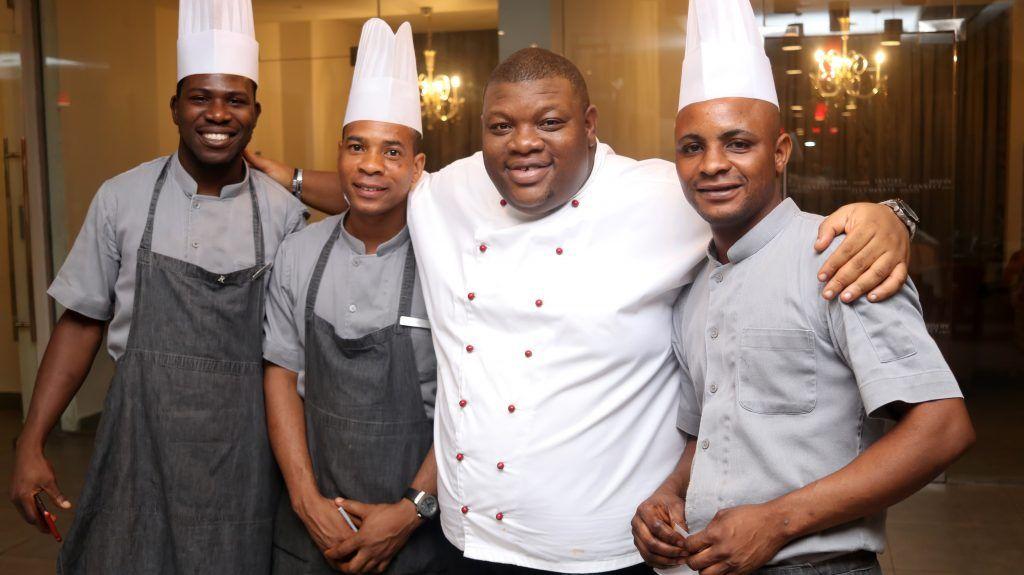 6. Location, Location, Location
Ikeja is actually buzzing with things to do and the Ren is bang in the middle of it. It's the perfect place to to experience the authentic side to Lagos with numerous off the beaten track hang outs that you probably won't find on google. If you live on the Island – it's far enough to make you feel like you've 'travelled' and if you live on the mainland, well – you literally have no excuse.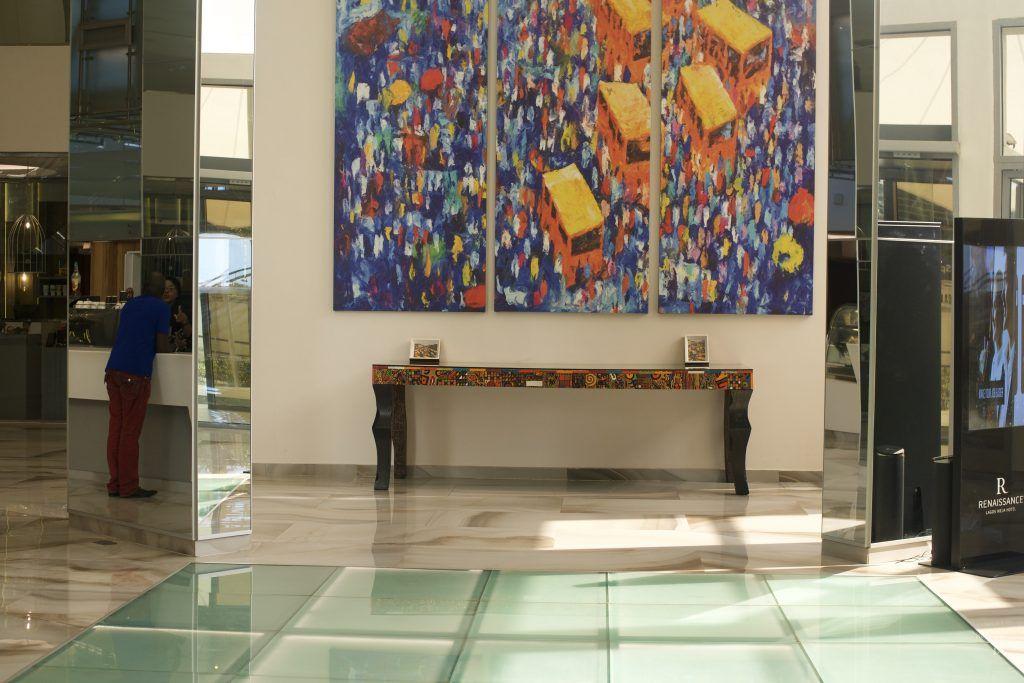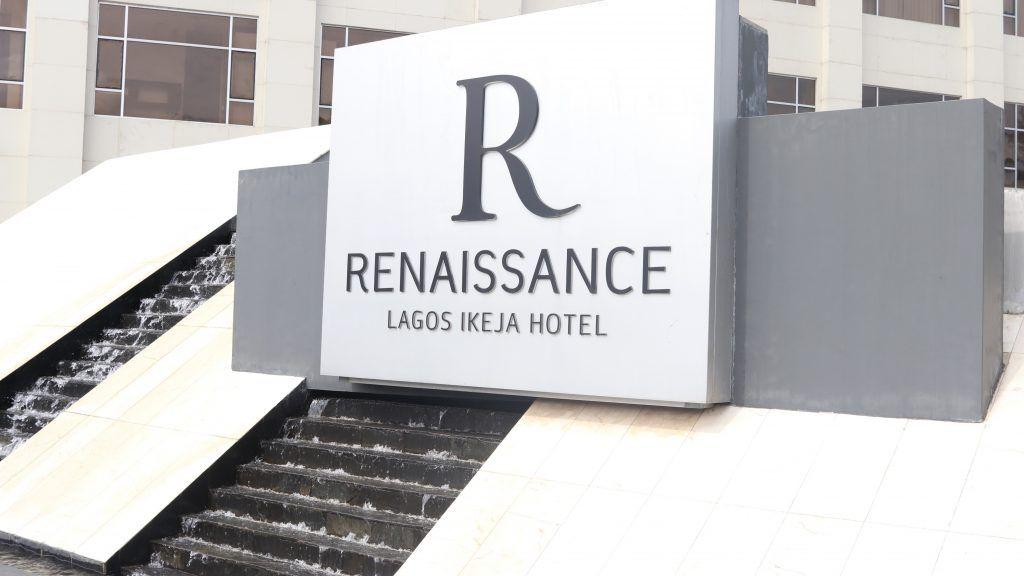 Follow @renikeja on instagram for updates on deals and upcoming events or just simply as goals to remind you that you deserve a decent staycation somewhere near in the future.