It may seem like "oils" are the reigning beauty fad but the truth is they have been around for centuries. My grandmother, who is 70 years young has used "Ediangbon" and "Ori" on her skin which is coconut oil and shea butter in the Benin language. These oils have been around since biblical times and they are no fad – they are an essential ingredient if you want healthy, glowing skin.
However, because there are so many products claiming to be 'miraculous', one has to be careful when trying out new products. I'm very particular about the things I use on my skin but Semsey products caught my attention and I decided to give them a try. I love the diverse range of oils – from your standard coconut oil, to palm kernel oil, castor oil and even coconut oil soap – I know, I was excited too.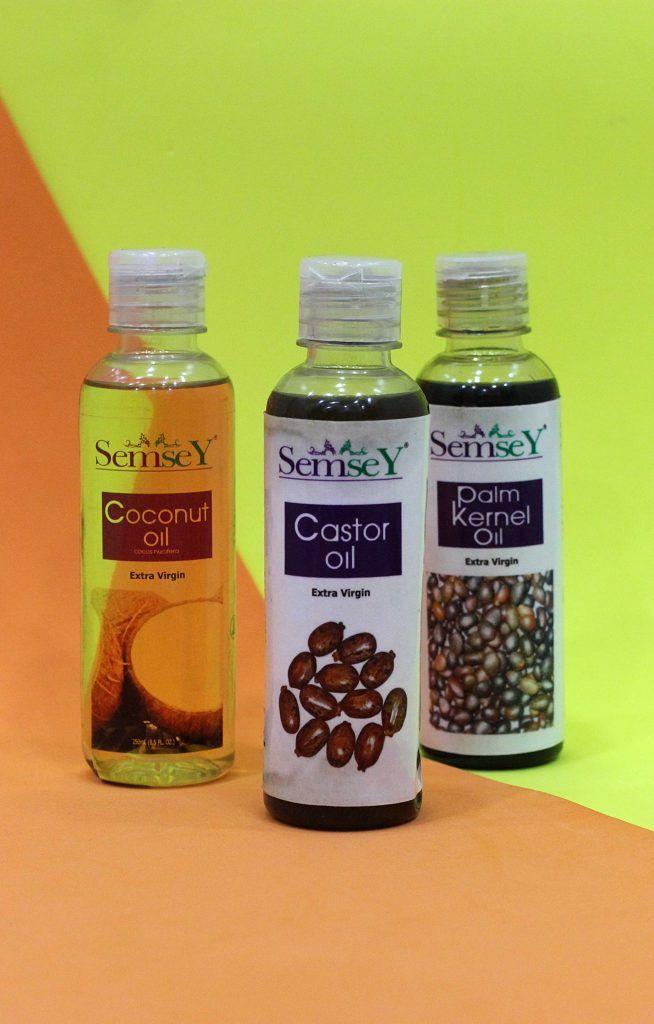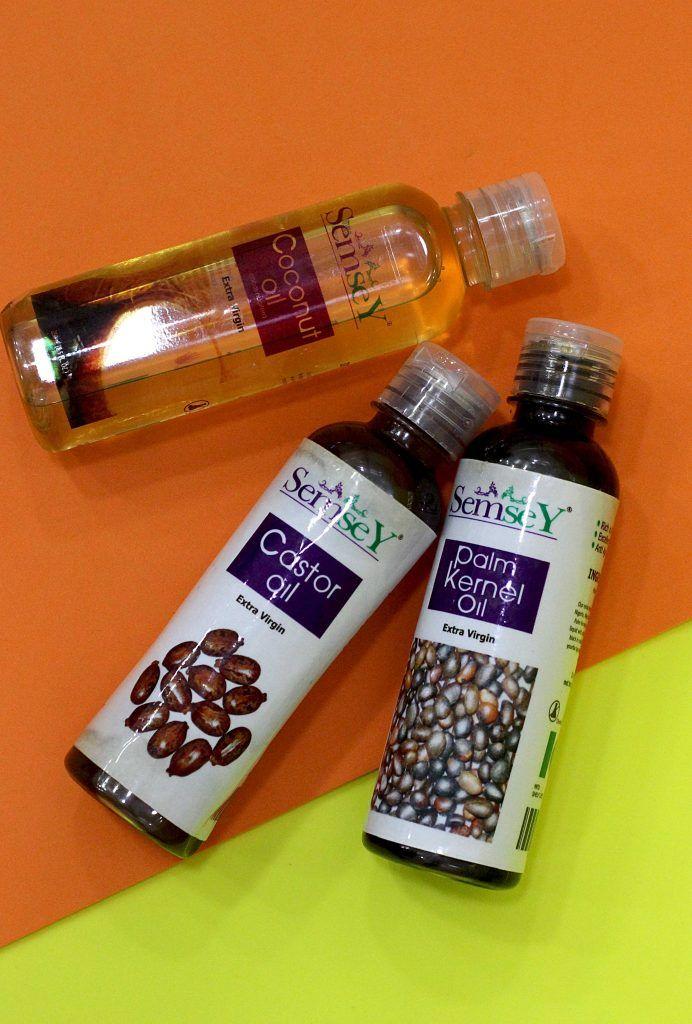 My favorite out of the bunch surprised me – the palm kernel oil. Once I could get passed the pungent nutty scent, I found myself reaching for it more than others. You may not know this but most cosmetics, shampoos, conditioners and creams contain palm oil. However, its derivatives are usually watered down. However, using pure palm kernel oil has been a first for me and probably going to become part of my routine. At the time i used it, I had a bit of a skin irritation after shaving my legs and it acted as a soothing balm. My legs not only shone like a newly polished car, but it gave my itchy skin some major relief.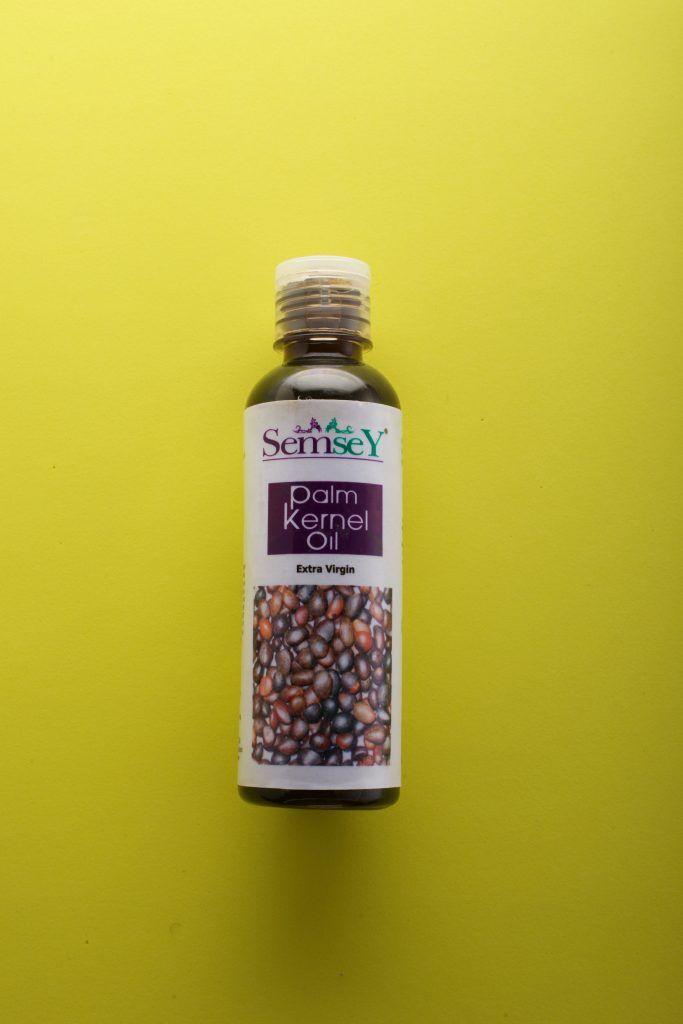 [epq-quote align="align-left"]However, my soothed legs were not what had me sold on this palm kernel oil – but my hair. I am a firm believer that whatever is good for your skin, is good for your hair and this product proved me right. After two weeks of consistently using this product, my hair was noticeably healthier – my hair strands were thicker and I am so impressed with the results, I'll be suing this as a hot oil treatment. However, I will keep it 100 and advise you not to use this when the mister is in town because the smell is not quite the aphrodisiac…. if you get what I'm saying.[/epq-quote]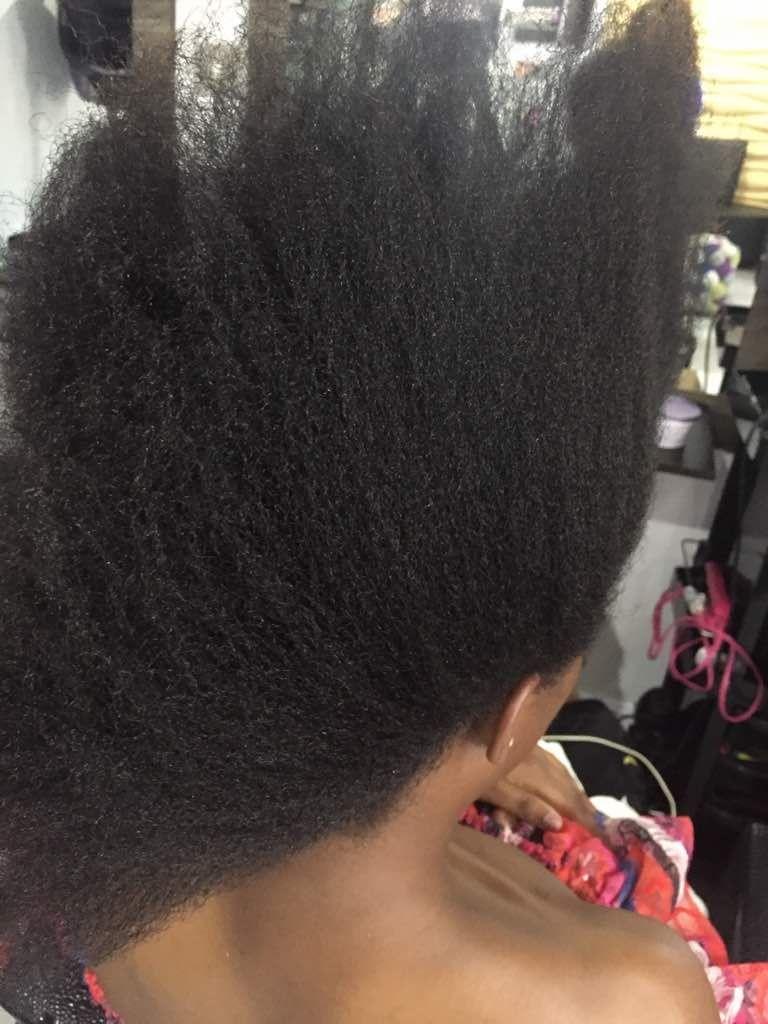 Yup, my fro was popping – literally.
Now, for the castor oil. Funny enough, I have only used castor oil for my hair not my skin because its so thick. The bottle clearly says for 'hair and skin' so I mixed the castor and coconut oil together which was the perfect texture for me. I had great results for my hair but I was careful not to use too much on my skin. This is because I noticed the hair on my legs were coming back faster than normal…. I think I'll be happiest relegating castor oil to a lifetime of good hair (head) services.
The cocoa body butter smelt so good, I literally wanted to eat it. Yeah, this is the one you use when the mister is in town. However, the consistency was a bit of a let down – I really tried to like it but it felt a bit grainy. However, a friend of mine literally swears by this body butter and carries it around in her handbag at all times so it may just feel right to you.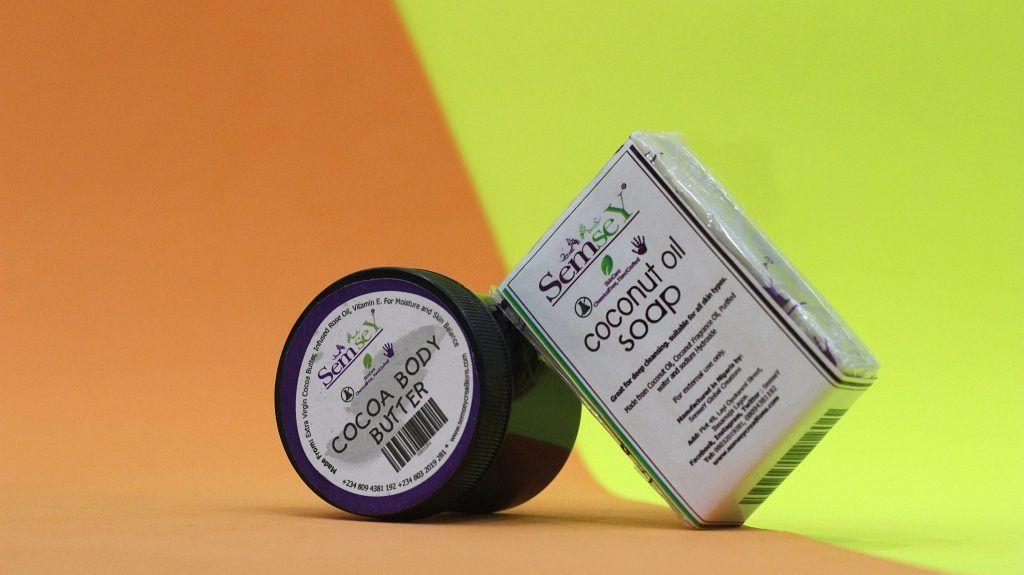 The Palm Kernel oil for me was the biggest winner. It honestly did wonders for my hair and I'm never going to look back – unless it's when I'm whipping my hair back and forth. The full range is pretty impressive and diverse. They also have beard gang oil and shampoo for the men, so don't feel left out guys. Semsey does it all.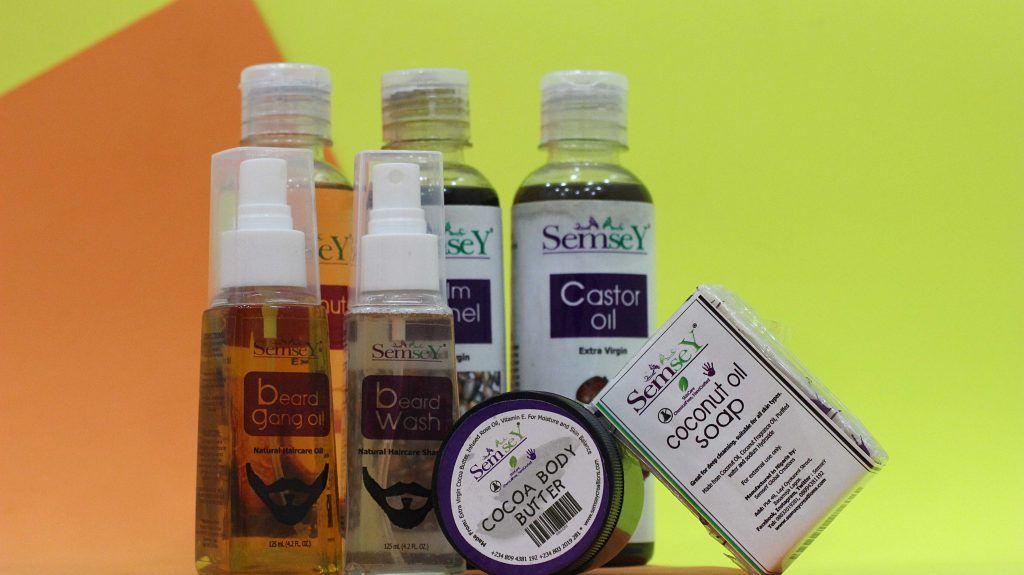 You can purchase the full range of SemseY products at the SME Market Hub – here.