Bend down select is the genius term used to describe thrift shopping in Nigeria. Used clothes are sprawled out on mats by eager sellers and interested customers have to bend down to select the clothes they want to purchase. Despite the fact that these kind of markets have an excellent selction of items at insanely cheap prices, majority of Nigerians still look down on 'okrika' clothes as they are popularly called.
We don't know about you guys, but the only looking down we do over here is when we 'look down' to select the most stylish clothes at fabulous prices.  One Tuesday morning, we ventured to Aswani market which is located in Ajao Estate to see if we could find anything worth the trip. The first item that caught our eye was was an electric blue fringe mini skirt for N100. The rest was history.
Scroll down to see the amazing items we picked up and maybe, just maybe – you'll have a re-think of your feelings towards thrifting in Nigeria and hopefully, get with the program.
Blue fringe skirt: N100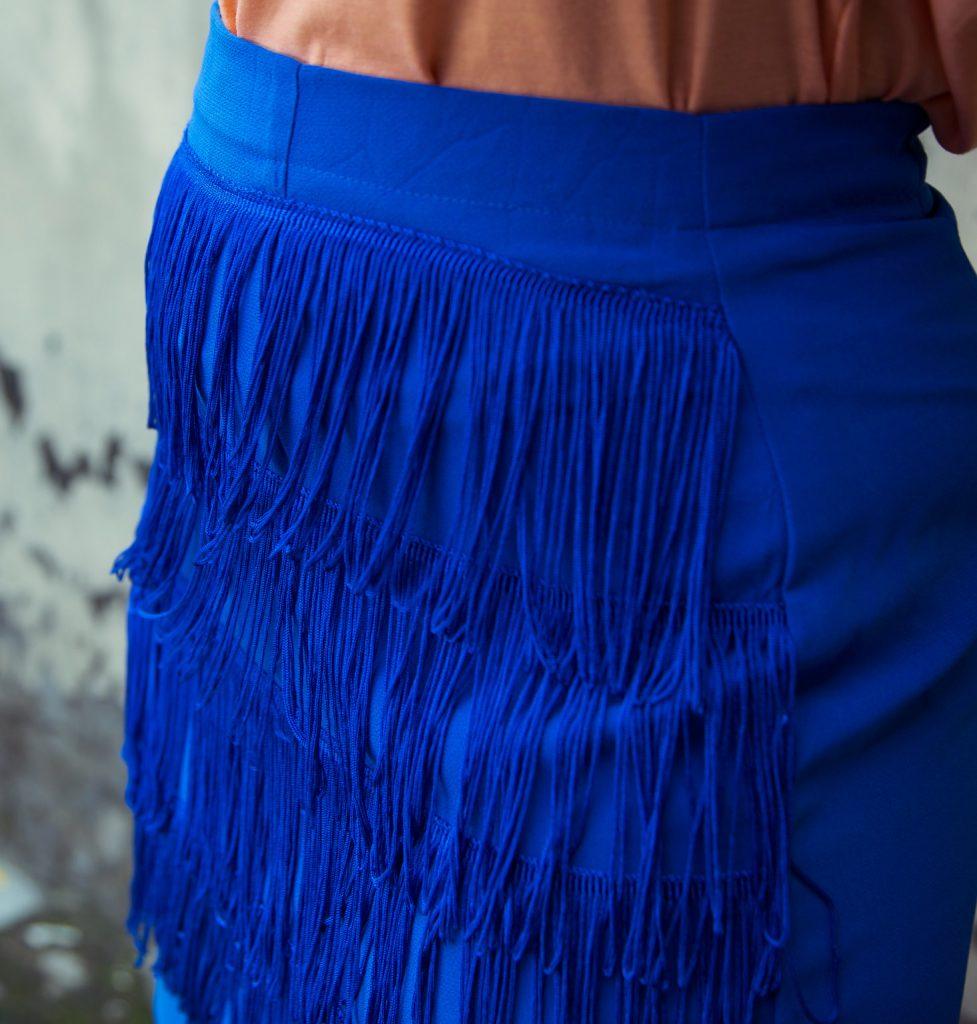 Orange T-shirt: N50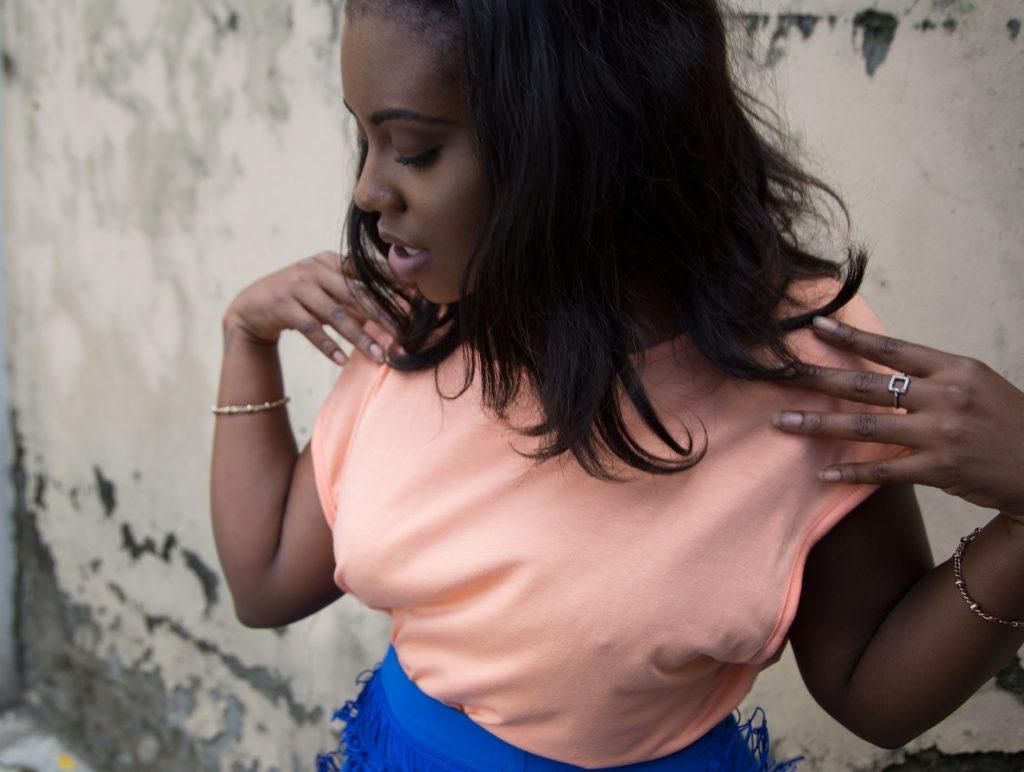 The smile you give when your entire outfit costs N150.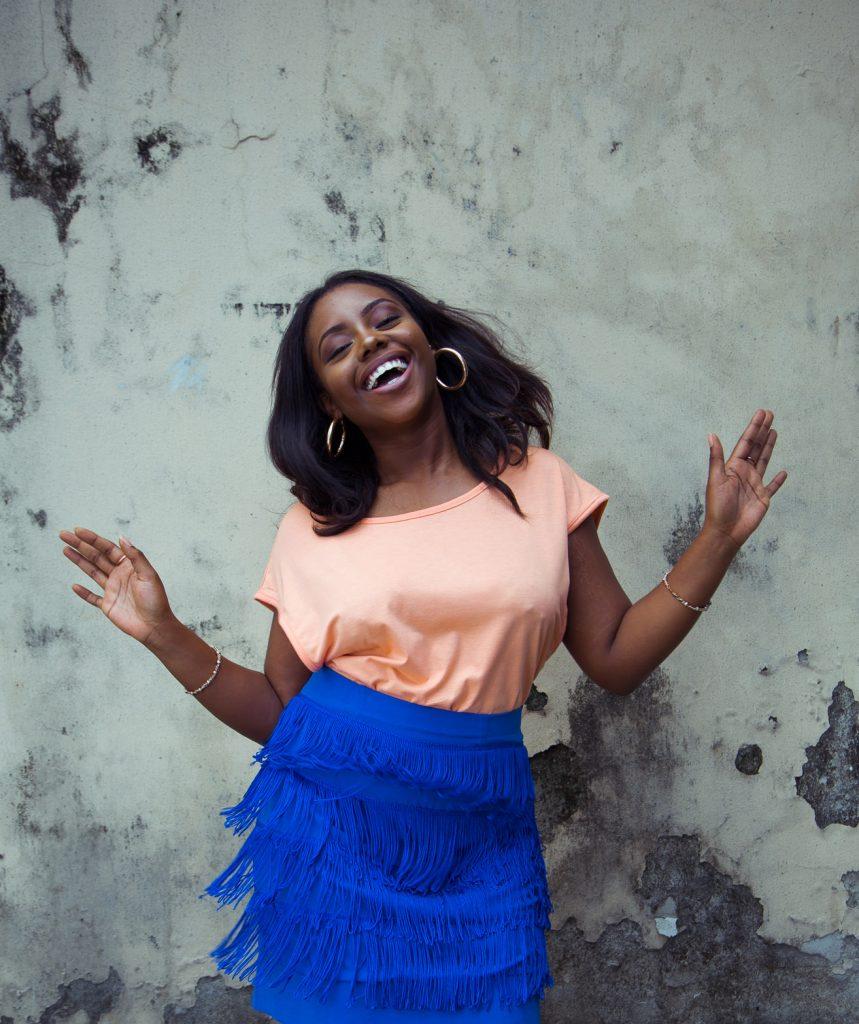 Pink Visor: N50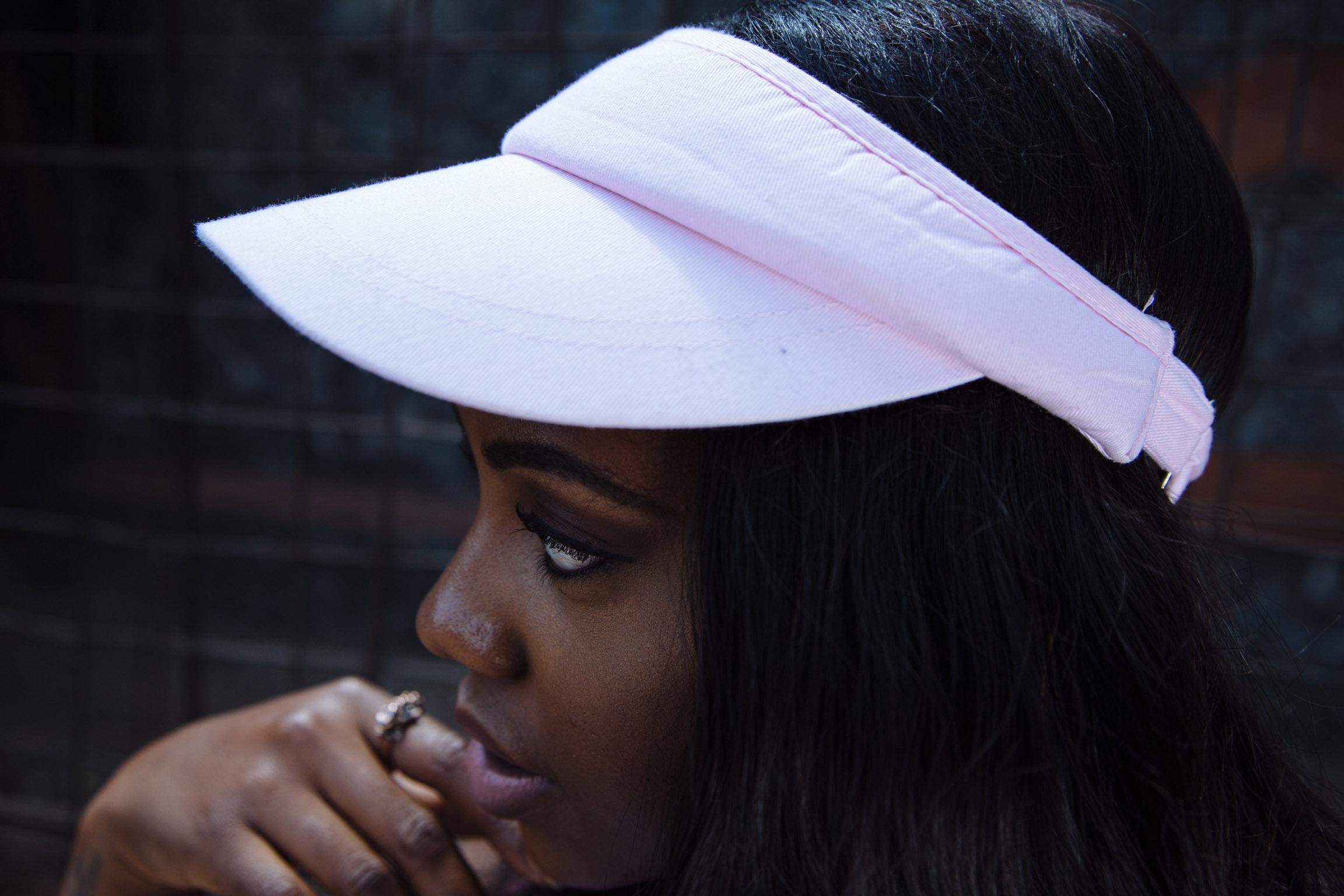 Skirt: N100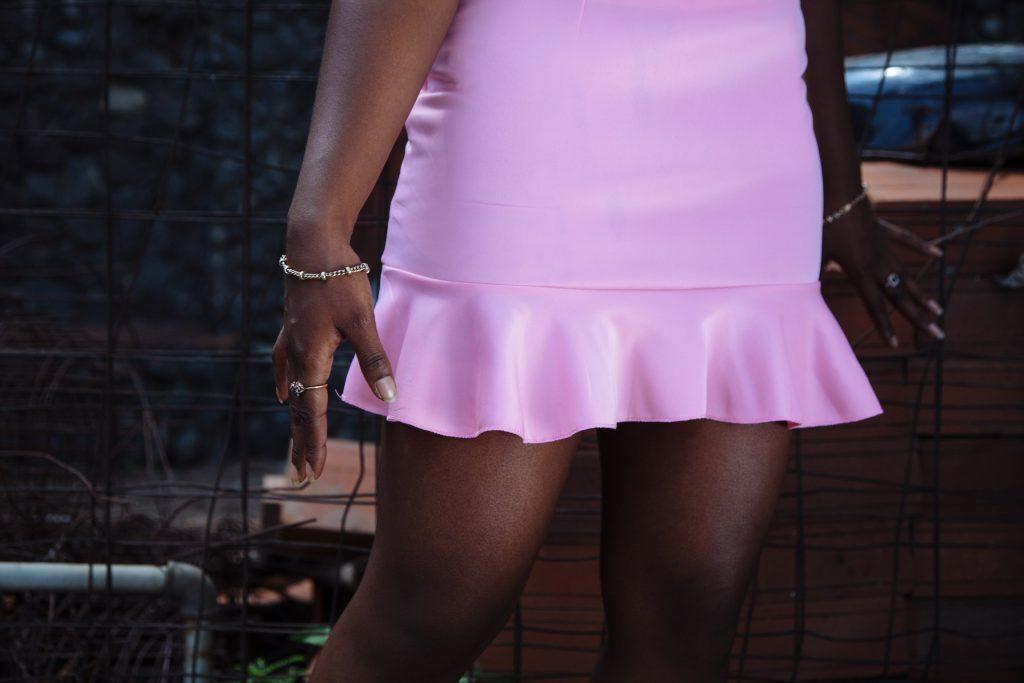 Lace petticoat: N50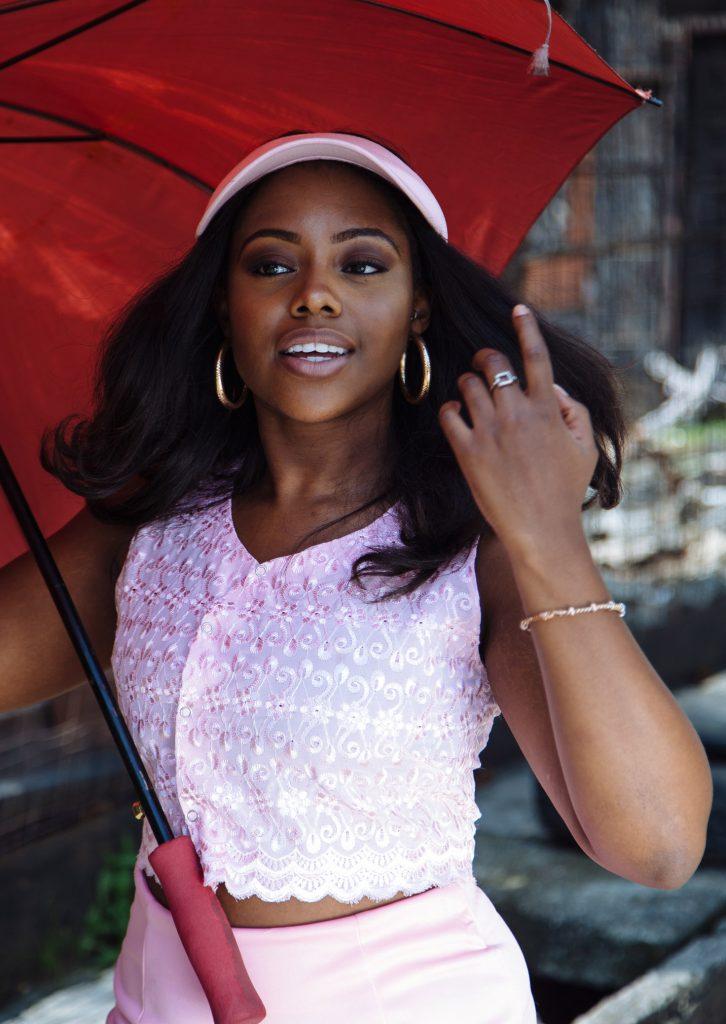 Entire look: N200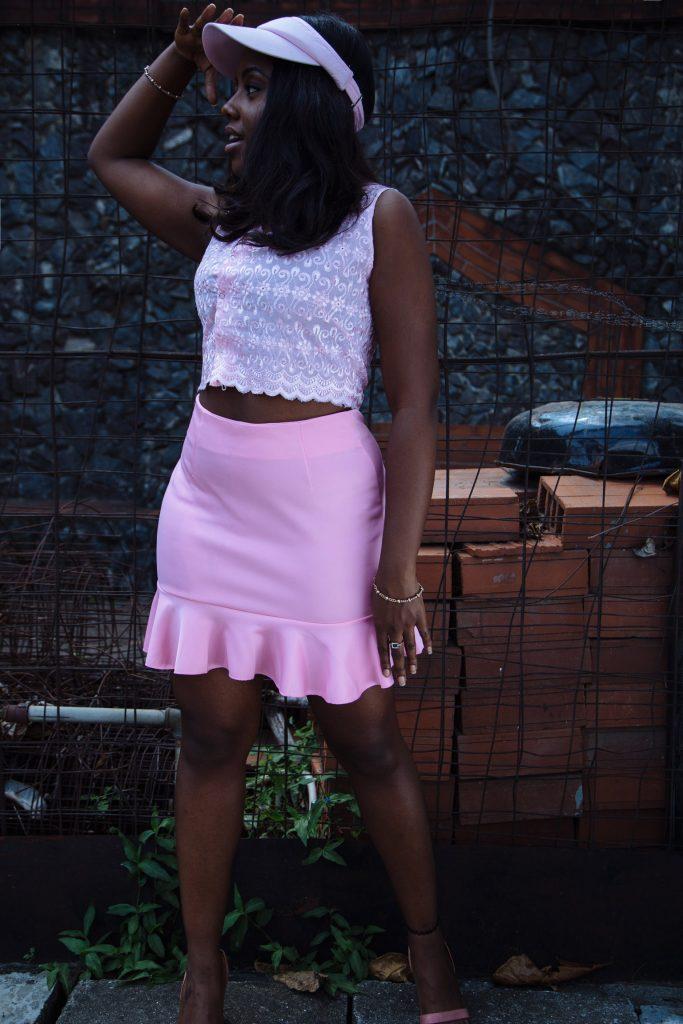 Lace blouse: N100     Tennis Skirt: N100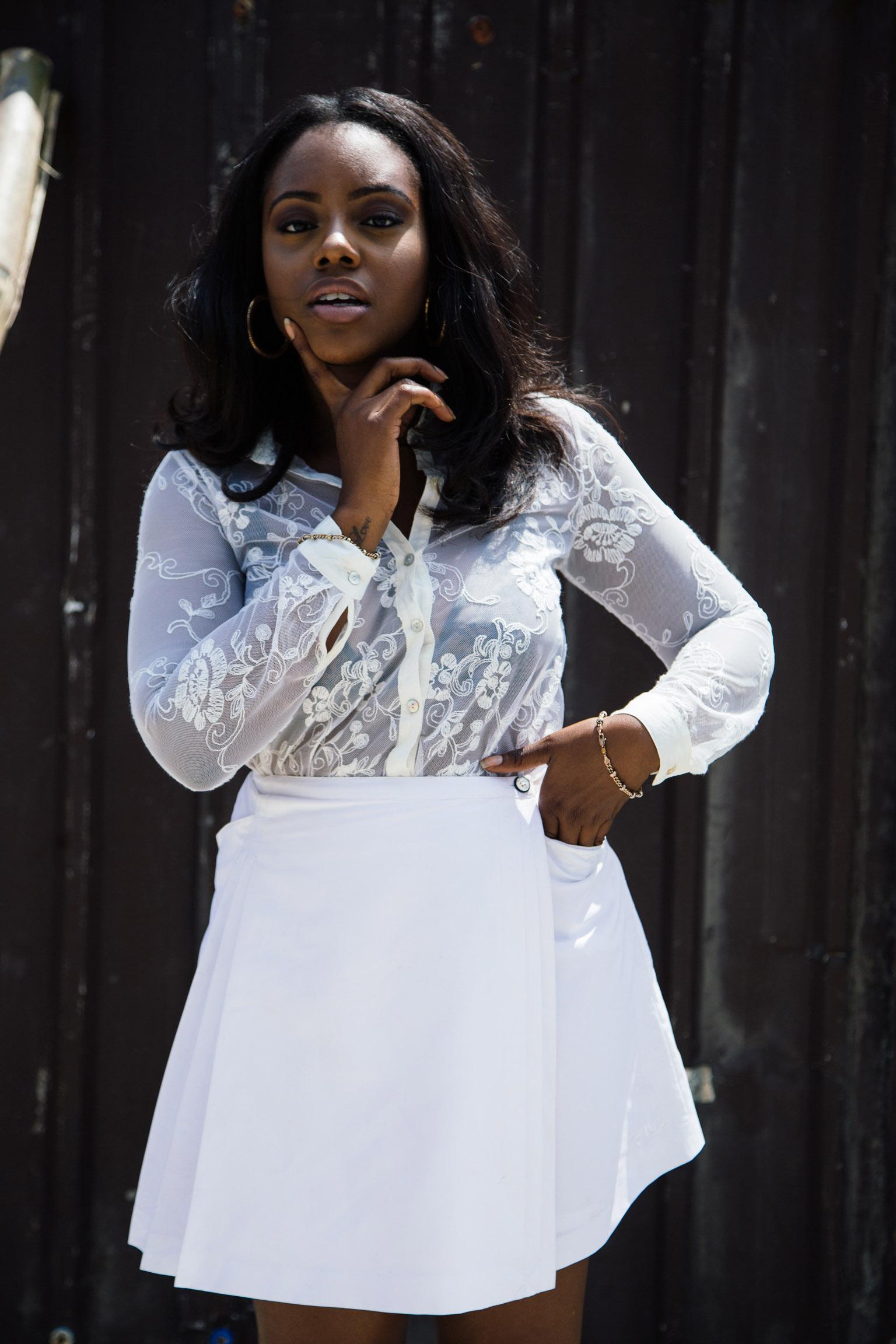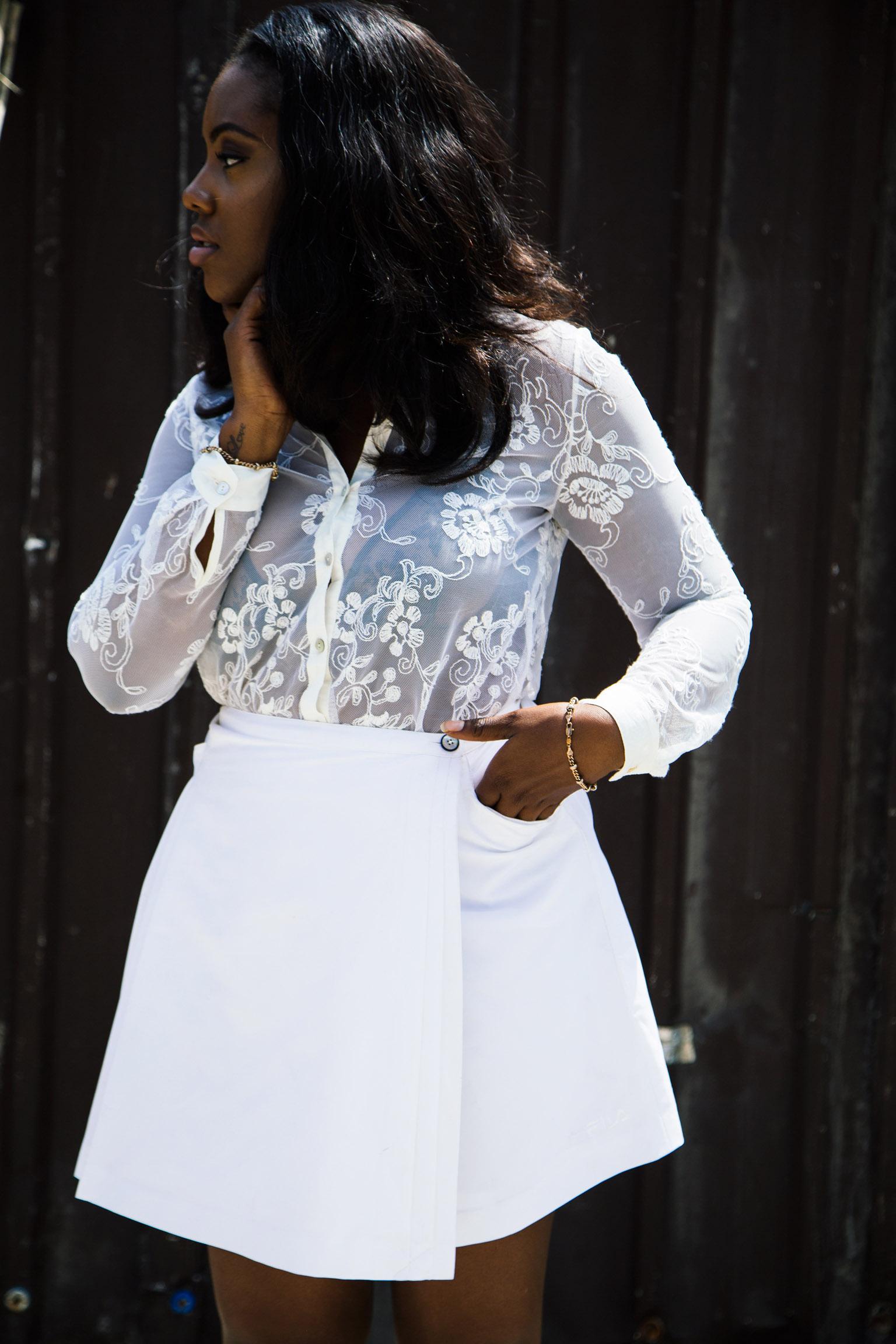 ---
Photography by Emmanuel Ogabi for Ndani Lifestyle
Model: Vanessa Iloyensi
Styling/Creative Direction: Nicole Asinugo
Makeup: Anwuli 'Cookie' Okeke
"Fashion is not necessarily about labels. It's not about brands. It's about something else that comes from within you." — Ralph Lauren