Nike has unveiled their latest head cover, called the "Nike Pro Hijab" which has been designed specifically for female Muslim athletes. The hijab boasts a single-layer pull-on design made from lightweight polyester in dark, neutral colors. The fabric's tiny holes will make it breathable while remaining opaque, a requirement for hijab-wearing women.
According to NIKE, the company began developing the hijab bafter some Muslim athletes complained about wearing a traditional head scarf during competition. It took 13 months to design and the final product will be available for sale in 2018.
The hijab is already being worn by Emirati figure skater, Zahra Lari. In a statement, she said;
[epq-quote align="align-center"] "I was thrilled and a bit emotional to see Nike prototyping a Hijab. I've tried so many different hijabs for performance, and … so few of them actually work for me. But once I put it on and took it for a spin on the ice, I was blown away by the fit and the light weight."[/epq-quote]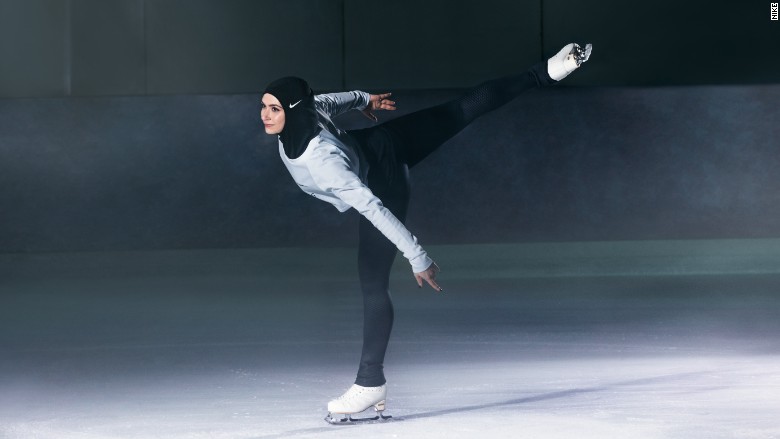 The announcement of the Pro Hijab couldn't have come at a better time, seeing as Nike's new ad for the Middle East is the topic of a major social media debate. The ad features 5 successful Arab female athletes pursuing their athletic dreams while a voice asks the women "What will they say about you?". Basically, challenging young Arab women to step out of their cultural norms and 'Just Do It'.